We successfully use our rich experience with transporting of various types of consignments and types of transportation for special projects requiring effective combination of all logistics fields. Each such project is an original for which we find the best solution and secure transport according to the character of the goods, route possibilities and particular customer's assignment.

Our expertly trained team also secures exhibition logistics (equipment for trade fairs all over the world), transport of passenger cars, moving of personal effects, concert equipment for music groups, antique objects or non-standard express and time-limited transportation.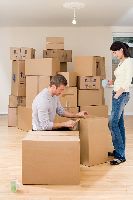 You don't want to pay the additional costs for overweight luggages on your flight back home? Have you amass lot of furnishings and you do not want to leave them? Save your expences and worries! For those, who are moving to abroad or oversea or for those, who are going back home after long-term stage or just after few days traveling & shopping in Czech Republic we have a cheap and effective alternative ...
we also offer professional transport solutions for individual oversize parts or parts with difficult handling characteristics, including air transport of trucks, sea transport of heavy building structures or land transport of sizable machinery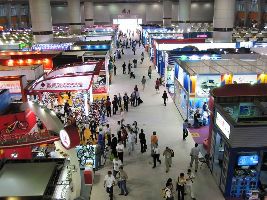 We help the clients realize the presentation of their products abroad. Handling of customs formalities and transit, packaging and handling of the packaging, combination of different types of transport and reliable assistance of our colleagues at the exhibition together form a comprehensive service that makes your exposure in order and in time for each exhibition.
we organize transport of complete investment units including non-standard parts and express supplies of small parts; our rich experience includes transport of an oil rig into the middle of the Russian mainland, microprocessor production lines from Asia and heavy mining machines from Africa, machining centres from America, compressor stations and whole factories around Europe