WE PUT STRESS ON A PERSONAL APPROACH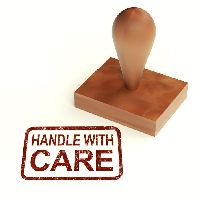 WE PUT STRESS ON A PERSONAL APPROACH
We are aware that, for our clients, information on the movement of the goods is essential. Therefore, as early as during the preparation for transport we provide our clients with information on all available possibilities of transport, which are key for their decision-making.

We continuously monitor shipments on their way and provide our customers with reports until they arrive at their destinations. Our qualified team has maximum flexibility. If necessary, we communicate with partners and clients 24 hours a day.

We accept moral responsibility for each cargo from the initial consultation until its delivery. Our success is manifested by satisfied customers, who turn to us repeatedly and with confidence.